XIII Imitated from Petrarca
Page 115
XIII
Imitated from Petrarca [1] 
As nearer I approach that fatal day,
Which makes all mortal cares appear so light,
Time seems on swifter wing to speed his flight,
And hope's fallacious visions fade away;
While to my fond desires at length I say
5
Behold! how quickly melted from your sight
The promis'd objects you esteem'd so bright,
When Love was all your song, and life look'd gay!
Now let us rest in peace! those hours are past,
And with them, all the agitating train
10
By which hope led the wandering, cheated soul;
Wearied she seeks repose, and owns at last
How sighs, and tears, and youth, were spent in vain,
While languishing she mourn'd in folly's sad control.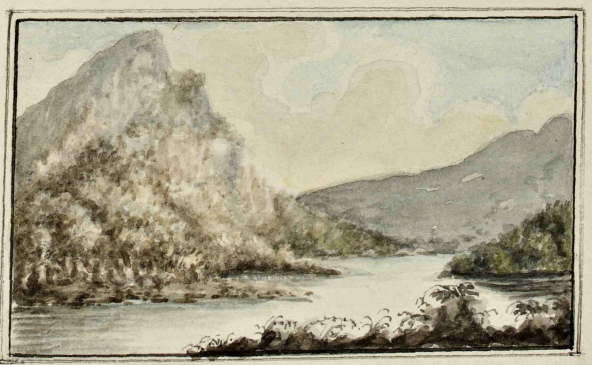 Notes
[1] EDITOR'S NOTE: "As nearer I approach that fatal day" is printed as "Sonnet" in Psyche, with Other Poems (undated) and Mary, where it is dated November 1801. Neither Psyche, with Other Poems or Mary identify it as a verse translation of Petrarch's Sonnet 32:
Quanto più m'avicino al giorno estremo
che l'umana miseria suol far breve,
più veggio il tempo andar veloce et leve
e ''l mio di lui sperar fallace et scemo.
I' dico a' miei pensier: "Non molto andremo
5
d'amor parlando omai, ché 'l duro et greve
terreno incarco come fresca neve
si va struggendo, onde noi pace avremo;
"perché con lui cadrà quella speranza
che ne fe' vaneggiar sì lungamente,
10
e 'l riso e 'l pianto, et la paura et l'ira:
"sì vedrem chiaro poi come sovente
per le cose dubbiose altri s'avanza,
et come spesso indarno si sospira."
Mark Musa translates Sonnet 32 as follows:
The closer that I come to the last day
that seems to shorten human misery
the more I see time running swift and light
and all my hope in him deceived and vain.
I tell my thoughts: "We won't talk much of love
5
for very long now, for this hard and heavy
earthly burden, like freshly fallen snow
is melting, and at last we shall know peace,
"since with the weight there also falls that hope
which made us go on raving for so long:
10
the laughter and the tears and fears and anger;
"then clearly we shall see how often here
one chases after things that are uncertain
and how so often one must sigh in vain."
BACK