Page 117
XV
Addressed to the Rev.
d

W: L: Bowles. [1] 

Sing on, sweet bard! awake thy silver lute

To thy own soft and plaintive melody;

Me hast thou sooth'd full often when the sigh

Of anguish press'd upon my heart, and mute

The heav'n-sent woes, which well thy numbers suit;

5

Bidding, with voice of tenderest sympathy,

Submission left to Heav'n her placid eye;

Still open to the view of patient peace her fruit

Where all shall yet be well; Oh sing again!

And as I listen to thy mournful note,

10

Ev'n then I think while cheated of my pain,

And all my throbbing sorrows lull'd to rest,

Thus the sad nightingale soft pours her throat

While the thorn presses on her wounded breast.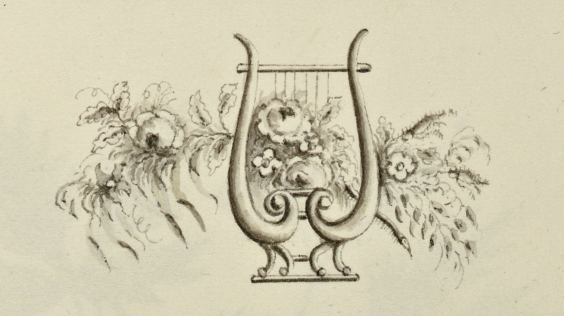 Notes
[1] EDITOR'S NOTE: "Addressed to the Revd. W: L: Bowles" does not appear in Psyche, with Other Poems or Mary (or Collected Poems and Journals). William Bowles's Fourteen Sonnets (1789) were immensely popular, akin to Charlotte Smith's Elegiac Sonnets and Other Poems (1784-1797), invoked via the image of the nightingale in lines 13-14. BACK