The Seventh International Byron festival at Hucknall, Nottingham (where Byron is buried), will run from Friday, July 2 to Sunday July 11, 2004.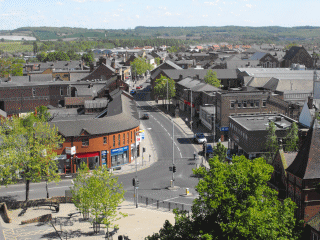 From Hucknall Today we get the following summary:
Festival coordinator John Wilkinson said it was the most ambitious so far with 35 attractions ranging from dancing to dinners, film to flowers and talks to tours, as well as a six-hour open-air rock concert will be held on Hucknall Market Place. Writer Bill Studdiford and actor Ian Frost, will present the world premiere of a play entitled "Extraordinary Friends Byron and Shelley," putting on two performances. At the annual Byron dinner, the guest speaker will be Edward Enfield, father of comedian Harry Enfield, with a talk on "Byron And The Elgin Marbles." Scholar and former Labour Party leader, Michael Foot, is scheduled to attend a final-day event.
For the detailed schedule of events see this site.