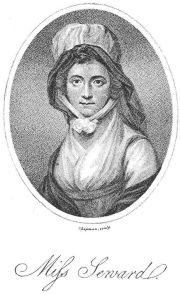 Editors: Angela Rehbein and Andrew Winckles
It has been twenty years since the publication of Anne K. Mellor's foundational study Romanticism and Gender (1993). Those twenty years have witnessed a wellspring of scholarship about Romantic-era women writers and a series of excellent critical biographies and anthologies. Nevertheless, much work remains to be done, both in terms of recovering forgotten women writers of the period and in more clearly contextualizing writers who have already been "recovered." This special issue invites articles that provide new insight into the lives, writings, and cultural contexts of Romantic-era women. We seek to reconsider how we frame women's lives and writings: what elements of their experiences do we privilege, and what do we ignore? Perhaps more important, what criteria do we employ when we make these determinations? Topics may include (but are not limited to): women and political writing, gender and genre, women and religion, gender and authorial identity, epistolary culture, literary mentorship, re-thinking periodization (Romantic v. Victorian), and re-assessing the canon.
Please submit articles of 4,000-7,000 words to Angela Rehbein or Andrew Winckles at:
Angela [dot] Rehbein [at] westliberty [dot] edu
awinckle [at] sienaheights [dot] edu (preferred)
OR
West Liberty University
208 University Drive
CU Box 130
West Liberty, WV 26074-0295
Submissions should be sent by January 15, 2014. Details of the journal's house style can be found on the Women's Writing web site.