The Gipsy Prince: or, The Loves of Don Sebastian de Nurillo, and the Fair Antonia, translated from the Spanish. By C. Moor, Esq.

Witness a.
Thomas Moore, The Gipsy Prince, A Comic Opera in Two Acts, Now Performing with Universal applause at the Theatre Royal, Haymarket, Compos'd & Selected by Michael Kelly (Printed for Michael Kelly, to be had at his Music Warehouse, No. 9 New Lisle Street, Leicester Square, & at all Music Shops [1801]).

Witness c.
The Gipsy Prince; or, The Loves of Don Sebastian de Nurillo, and the Fair Antonia, translated from the Spanish. By C. Moor, Esq. To which is added, The Corsair; or The Italian Nuptials. (London: J. Roach. 1801). 64pp. -- Front. dated Sept. 7, 1801. [BL shelfmark: 12330.e.37.(2.)].

Page

THE
GIPSY PRINCE;
OR, THE LOVES OF
DON SEBASTIAN DE NURILLO,
AND THE
FAIR ANTONIA,
To which is added, the
CORSAIR;
OR, THE
ITALIAN NUPTIALS.
N.B. On these two genuine Historical Narratives, are founded; 1st. The New Musical Entertainment of the GIPSY PRINCE, and 2nd. The Dramatic Romance of the CORSAIR; or the ITALIAN NUPTIALS, performed at the Haymarket Theatre, with universal Applause; being the ONLY NEW DRAMAS, produced at the Summer Theatre, during the present Season.
LONDON:
PRINTED BY AND FOR J. ROACH,
AT THE
Britannia Printing-Office,
RUSSEL-COURT, DRURY-LANE.

MDCCCI
Page 3

ADVERTISEMENT.
BY THE TRANSLATOR.
THE following genuine Historical Narrative is translated from the Spanish of HERMANDEZ DE FEYJOO, a Writer of considerable eminence, who flourished towards the close of the fifteenth century. With the exception of a few necessary abridgments, where the Spanish writer, who appears to have been a very devout and religious character, indulges in prolix moral reflexions, and interlards his narrative too copiously with pious comment, the Translator has adhered, with the greatest fidelity, to the text of the original. He has, likewise, in verifying the little poetical specimens, occasionally interspersed in the work, endeavoured to keep, as closely as possible, not only to the spirit, but to the precise turn of expression of his author. In this view, he has likewise preserved the original metre, and in two or
three
Page 4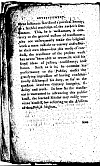 ADVERTISEMENT.
three instances sacrificed a poetical beauty, to a faithful transcript of the author's sentiments. This, he is well-aware, is contrary to the general custom of translators; who not unfrequently make the original work a mere vehicle to convey and usher-in their own ideas—but this mode of conduct, the translator of the present work has never been able to reconcile with his fixed ideas of justice, consistency, and honor. Such as it is, he commits his performance to the Public, under the gratifying impression of having conscientiously discharged his duty, as far as the question involves literary integrity, fidelity and truth. In how far the translator is warranted in advancing this public boast, the learned Reader may easily convince himself, by referring to the
Archives
of the
British Museum
.
Page 5
DON JUAN DE NURILLO, the father of Don Sebastian, and Don Francisco de Mena, the father of Antonia, were descended from two of the most ancient and illustrious families in Spain. They were first-cousins, and being nearly of the same age, were from their earliest infancy brought up together. After going through a preparatory course of school-discipline, they were placed at the University of Saragossa, where they made the most rapid improvement in their studies, combining the erudition of the scholar with the accomplishments which bespeak the gentleman. The fairest prospects opened to their view, when Love, that grand source, as well of our misfortunes as our happiness, involved them in an adven-
ture
Page 6
THE GIPSY PRINCE.
ture, which entirely reversed the scene, and darkened their horizon with big and lowering clouds.
Attending Grand Mass one day, at the convent of St. Benito, in the vicinity of Fraga, their attention was diverted from the duties of devotion to the contemplation of two novices, whose uncommon beauty and elegance of figure inspired them with the most ardent and ungovernable passion. The object of their admiration did not fail to perceive the effects wrought by their charms;—a deeper blush instantly suffused their glowing cheeks at the discovery, which added to their attractions, and completed their triumph. During the remainder of the service, our amorous swains continued to feast their ravished eyes with the delectable prospect, imbibing large and copious draughts of Love's delicious poison. Service ended, they watched with circumspect heed the departure of the Nuns, and as the two fair novices entered the convent-gate, had a fortunate opportunity of exchanging a look, which spoke more than the most expressive language is competent to convey. 'Twas, indeed, to adopt the Poet's energetic phrase:
"Silence, that spoke! and eloquence of eyes!"
Every other object was now lost and absorbed in the prosecution of this new pursuit. Many were the wiles and stratagems employed by our two friends, to gain access to their mistresses; but
as
Page 7
THE GIPSY PRINCE
as a detail of particulars would lead us into too wide a field of digression; and as we are not writing The History of Don Juan and Francisco, but that of their children, we shall follow the example of the great Father of Epic composition, who, instead of commencing his narrative,
ab ovo
, wisely, as Horace remarks:
Once solemnized, their Cytherean rites were found too delightful and ecstatic not to be frequently repeated; 'till at length consequences, such as might naturally be expected from such transactions, roused them from their delicious dream to scenes of perplexity and dismay. Here our Spanish author launches out into a wide field of pious argumentation on the virtue of chastity, and the evils which accrue from the heinous sin of concupiscence, in which (however edifying, his remarks
may
Page 8
THE GIPSY PRINCE.
may be) we do not conceive it necessary to follow him on the present occasion. Passing, therefore, from moral disquisition to narrative—though the ladies were not professed, and consequently not liable, not having taken the veil, to the dreadful, punishment attendant on the violation of the monastic vow; yet had they and their gallants just cause of apprehension from the resentment of their friends, who, in the event of a discovery, would not fail to wipe out the dishonour brought upon their family by blood. To prevent such dire extremities an elopement was agreed upon, and speedily carried into execution. The necessary preparations being made for flight, the convent-walls were scaled, under the propitious auspices of the sable Goddess of Night, and the two novices, disguised in male attire, accompanied their lovers to Barcelona, where they embarked on board a vessel bound for Leghorn.
On their arrival in Italy, they were married, and soon after settled in a delightful retreat on the banks of the Arno. Here, in due process of time, the ladies were both delivered—the one of a son—the other of a daughter; (the hero and heroine of our present narrative) but though they survived the pangs of child birth, they were not doomed long to taste the joys of mother-hood.
They
Page 9
THE GIPSY PRINCE.
They both of them died within a twelvemonth, leaving their husbands disconsolate for their loss.
Deprived of their beloved companions, their Tuscan retirement now became insupportable. Every scene reminded them of lost happiness; every object but too forcibly recalled past joys, the recollection of which was now painful. Our two friends resolved, therefore, to leave Italy, and return to Spain, where it was their intention to "bid adieu to the world," and embrace a life of penitence and devotion. Unwilling to expose Antonia, whose delicate frame required the nurse's tenderest care, to the perils and inconveniences of the sea, arrangements were made for leaving her in Italy. They then embarked for Carthagena, where the young Sebastian was placed under the fosterage of an uncle, named Alvarez. Having thus disposed of their children, they repaired to the city of Murcia, where they took the vows and monastic habit—Don Juan assuming the name of Dominic, and Don Francisco that of Roderic.
Here then for the present, we take our leave of Don Francisco, and Don Juan, to follow the fate and adventures of Sebastian. He had not yet completed his seventh year, when his uncle Alvarez, finding him an enterprizing and spirited lad, determined, with the consent of Sebastian's father to take his nephew with him on a voyage
of
Page 10
THE GIPSY PRINCE.
of discovery. The ship was principally fitted out for the purpose of conveying missionaries to China, Ava, Siam, and other remote Eastern territories; but
Alvarez
combined with this part of its destination, views of a different nature, involving mercantile profit. Fate, however, had differently decreed.
Alvarez
had not been landed in Ava many weeks, before he was seized with a malignant fever, which in a few days carried him to his grave, leaving our hero in the most distressing situation, an orphan, in a remote foreign country, the manners and language of which were alike strange and unknown to him. Fortunately for
Sebastian
, he had, by his frank and cheerful disposition, ingratiated himself into the affection of a Jesuit friar, who, on the death of his uncle, took him under his own care, and instructed him in the sciences, with the express design of bringing him up for a missionary.
Under this worthy man, Sebastian improved rapidly; and in the course of four years made a wonderful proficiency, not merely in classical knowledge; but in the different languages of the East. It was not, however, the will of the Destinies, that the advantage he reaped from the friar's tuition should be permanent. Sebastian was now in his twelfth year, when Fereira (for that was our friar's name) resolved to visit the neighbouring
kingdoms
Page 11
THE GIPSY PRINCE.
kingdoms of Pegu and Siam.
Sebastian
accompanied him on the journey; but scarcely had they entered the confines of the Siamese territory, before they were set upon by a party of the natives, who murdered
Fereira
on the spot, and, took our hero prisoner. To his youth alone was it owing, that
Sebastian
did not experience a similar catastrophe with the friar.
Our hero was sold as a slave to one of the principal men in the country; who at first employed him in a menial capacity; but soon finding him apt and intelligent, raised him to a post of superior trust, and generally carried him as his attendant, when he went to pay his court to the monarch. This Prince ranks among the most despotic sovereigns in the world. The mandarins themselves, and the highest officers of state, must always prostrate themselves, when they approach the royal presence. The same spirit of abject submission pervades the subordinate classes. Servants must always appear before their masters in a kneeling posture; and not only bear taunt and rebuke without reply; but even affect to consider stripes, kicks, and buffettings, as an honour conferred upon them. The monarch holds his court, and permanently resides in the city of Siam, from which the whole kingdom takes its name. His palace is nearly three miles in circumference, and is orna-
mented
Page 12
THE GIPSY PRINCE.
mented with the most costly materials. It contains among other articles of value, seven idols, each six feet in height, cast in gold of two inches thick, and richly studded with diamonds, gems, and other precious stones. The fronts of the different houses, of which it is composed, dazzle the eye with the brightness of their lustre, being gilt, painted and varnished to an indescribable refulgence. The honours paid to the monarch border almost on adoration. His will is law—nor does his authority acknowledge any controul.
It was at the court of this Prince that Sebastian formed an acquaintance with one of those Eastern Sages, known by the name of Magi, and who to this day profess the doctrines of the great Zoroaster, from whom they claim an uninterrupted lineal descent. Kherbhorzsching (the name of this Sage) was a native of Cambodia, a country but little explored by Europeans. He was thoroughly versed and initiated in all the mysteries of Oriental divination, and the sacred rites of the Fire-worship. He had traversed not only the vast continent of Asia, but every habitable part of Africa, particularly Ethiopia, and the fertile plains of Egypt, where he was introduced to the subterranean adyta of the priests. Twelve months did he watch the motions of the heavenly bodies on the summit of Caucasus, and frequently by his potent spells,
arrested
Page 13
THE GIPSY PRINCE.
arrested the progress of the labouring moon. Nor was Europe itself unknown to his researches. He had peregrinated the several states of Greece, Turkey, Italy, Germany, Hungary and Poland; had peeped into the crater of Vesuvius, and joined a conclave of necromancers in the frozen climes of Lapland. In fine, he had attained to the very
achme
of magical science, and stood at the head of that sacred order.
The more effectually to train and instruct Sebastian, for whom Kherbhorzsching had conceived a strong paternal affection, he redeemed our hero from servitude, and not only admitted him as a companion, but adopted him as his own son. After he had duly initiated him in all the arcana of magic science, and thoroughly qualified him for the grand design he had in contemplation, he communicated to him the project he had formed for the revival of the ancient race Astrologers, in the accomplishment of which he fixed upon Sebastian for his principal instrument and co-adjutor. Sebastian readily gave into his views, and the necessary preparations were accordingly made to carry the scheme into effect.
For this purpose they travelled, joined by a large number of followers, to Ethiopia, where they still further augmented their troop, and then passed into Egypt. Here a solemn meeting or con-
clave
Page 14
THE GIPSY PRINCE.
clave was held, in the caverns of the largest of the Pyramids, at which
Kherbhorzsching
was unanimously and formally appointed the Head and Chief of the New Order, and as such, invested with the insignia of Sovereign Command. This done, it was next resolved to pass over into Spain, where they doubted not to raise a large body of adherents among the Moors. The Jews, likewise, formed an object of speculation; but, before this part of the business could be carried into execution,
Kherbhorzsching
died, appointing
Sebastian
to be his successor, which nomination was confirmed by the unanimous suffrage of the whole troop.
The original intention was to land in Granada, that province being more overrun with Moors, as well as Jews, than any other part of Spain; but contrary winds drove them to the vicinity of the Cape de Palos, where they disembarked. Aware of the rigour of the Catholic discipline, they concealed themselves in a vast forest, Sebastian undertaking the perilous adventure of reconnoitring the disposition of the inhabitants. Several volunteered to accompany him; but Sebastian peremptorily insisted on sallying forth alone, fearful, on the one hand, of exciting alarm by carrying along with him too great an attendance, and reluctant, on the other, to furnish cause for jealousy among his fol-
lowers
Page 15
THE GIPSY PRINCE.
lowers, by giving the preference to any particular person, or number of individuals.
Sebastian had not proceeded many miles, on his reconnoittring journey, before he encountered a Jew, whom the officers of the Holy Inquisition were dragging to prison. The venerable aspect of the wretched Israelite, and the visible agony under which he laboured, excited his compassion. The unfortunate man appeared to be in the decline of life, and supplicated for his release in terms of the most piteous despondency. Sebastian strongly sympathised in his distress. Add to this, that the present seemed a favourable opportunity of promoting the peculiar and specific object of his mission. By succouring an oppressed individual, he hoped to conciliate the good will of the Jews at large. He therefore stepped forward to interrogate the officers, as to the cause of the Jew's arrest, when receiving, as might, indeed, be naturally expected, an unsatisfactory and even insolent answer, he, without further parley, drew his sword, flew on the alguazils, one of whom he instantly levelled with the ground—on which the other took to his heels, and sought safety by flight.
The Jew kneeling to his deliverer, returned thanks for his rescue ; but at the same time warned our hero of the imminent jeopardy he had incurred.
If
Page 16
THE GIPSY PRINCE.
If apprehended, (and strict and immediate search would infallibly take place) his life, he apprized him, was forfeited beyond the hopes of redemption—death being the inevitable consequence of obstructing the officers of the Inquisition. He therefore entreated our hero to consult his own safety by instant flight.
Sebastian
felt the full weight and cogency of this advice. Giving the Jew directions, and a passport of reception to his troop, he hastily took leave of him, and striking into a different path, endeavoured to elude pursuit.
Evening was now drawing on; when Sebastian winding the brow of a hill, discovered a troop of horsemen at no great distance. Not doubting but that these were his pursuers, he quickened his pace, till he found himself in the vicinity of a large and populous town. To retreat, was impossible; to proceed, certain and inevitable destruction. In this dilemma he scaled the walls of a garden, which skirted the suburbs, and concealing himself in a pavillion, the door of which was very opportunely left open, awaited the approach of night.
He had not remained long in this condition, before the sound of a lute struck his ears, and engaged his most serious attention. Sebastian cautiously drew near the lattice, and beheld a lady of great youth and beauty, who seating herself in an
arbour
Page 17
THE GIPSY PRINCE.
arbour near him, sang the following lines with a degree of sweetness that charmed his inmost soul, and for the moment caused him to forget the perilous situation in which he stood.
Having concluded her song, the lady arose, and was preparing to depart. The ineffable sweetness and benignity, which beamed forth in her looks, bespoke a soul, of Heaven's own likeness, and guaranteed the goodness of her heart. Sebastian
felt
Page 18
THE GIPSY PRINCE.
felt inspired with confidence, and determined to avail himself of so favorable an opportunity. Quitting, therefore, his concealment, he threw himself at the lady's feet, and briefly stating his case, implored her protection. The lady, as soon as she had recovered from the surprize in which such unexpected interview naturally involved her, sympathized in the misfortunes of our hero, and promised to befriend him, to the utmost of her power. She counselled him, to pass the ensuing night in the pavillion, which was appropriated for her own use, and the key of which she put into his hands. She then went into the house, from which she soon returned with some refreshments, and a few necessaries to render
Sebastian
's nocturnal abode in the pavillion more comfortable.
Here it will be necessary for us to revert to the former part of our narrative, in order to account for certain circumstances, which otherwise might well excite the reader's astonishment. A Spanish lady, on the banks of the Segura, in the province of Murcia, and in the suburbs of the very capital of that province, chaunting a Tuscan song, descriptive of the beautiful scenery, which graces the flowery banks of Arno, is certainly a novel case, and demands some explanation.
The reader will remember, that we took leave of the fathers of our hero and heroine, at the
time
Page 19
THE GIPSY PRINCE.
time of their embracing the monastic life. Their exemplary conduct, and strict devotion soon attracted the notice of the Superiors of the convent, and paved the way to their preferment. In due process of time they passed through all the different gradations of monastic rank, and on the demise of the Head Officers of the Inquisition established at Murcia, were appointed to fill their places,
Roderic
being nominated the
Inquisitor General
, and
Dominic
the
Corregidor
of the Holy Office.
At the time this event took place, Antonia, the daughter of Roderic, whom we left in Tuscany, had attained her twentieth year. Roderic being now in circumstances, which admitted of her company, sent for her to Murcia, and lodged her in a pleasant house in the suburbs, where for the sake of obviating scandal, and to prevent curiosity, she passed for his niece. It was the wall of the very garden appertaining to this villa, which Sebastian scaled, as already recorded, and the lady, whose compassion afforded him an asylum, was no other than Antonia herself.
Two years had intervened since Antonia's arrival in Murcia, and her present rencounter with Sebastian. During that period many were the offers made her of marriage—noble and honourable the list of suitors that solicited her hand. She was fair, as the dawning of day! lovely as the
paradise
Page 20
THE GIPSY PRINCE.
paradise of God! Her fine auburn locks waved gracefully over her arched and open forehead; or descended in wanton ringlets down her pearly neck, and sported on her shoulders. Her bright sparkling eyes resembled a clear expanse of water, on which the glorious sun casts his refulgent beam! Like Heaven's own lightning, they penetrated to the beholder's heart! but, like lightning, their effulgence was insufferable, and pained the aching sense! Her nose was aquiline, and gave a commanding air to her appearance. The blush of her cheeks outvied the damask rose! and in their dimples lurked a thousand Cupids in ambush to ensnare the palpitating heart! Her mellifluous mouth was a garden of sweets! the honey-combs of Hybla--the perfumes of Arabia were there assembled and concentrated! Her coral lips swelled, as it were, to meet the ecstatic kiss, which their pruriency provoked! Her teeth surpassed in whiteness the driven snow and for regularity might be compared, in the language of Solomon, to a flock of sheep, that are even-shorn! Her neck, at once lovely and majestic, with swan-like curve, might serve as a model for the consort of imperial Jove! Her breasts were like the clusters of Engedi!—firm and elastic to the touch! gently heaving to the motion of the pulse! downy pillows, on which Love would wish to lie entranced to all eternity!
Her
Page 21
THE GIPSY PRINCE.
Her figure corresponded in every respect with the transcendent charms of her face! She was alike distinguished for symmetry, and elegance! To sum up, the aggregate of her perfections, we may say of her, in the words of the Poet:
Antonia
—such the person for whose fair hand a thousand suitors contended; but contended in vain! Was it, that
Antonia
, the fair Antonia, was insensible to love? Was it, that with a form calculated to kindle the flame of fierce desire in the bosom of every male beholder, she herself was incapable of participating in the passion which herself inspired? Far, from it. Her
feeling
Page 22
THE GIPSY PRINCE.
feelings were equally delicate and refined, as her person. To what cause then, continues our Spanish Historian—are we to attribute this seeming indifference and insensibility, on the part of
Antonia
? Doubtless, marriages are decreed, and registered in Heaven! The proper hour had not yet struck—the proper object not yet presented himself to her view.
Leave we, however, our author to pursue his moral reflections—and let us return to Sebastian. The reader will easily conceive that his situation was not the most enviable, and that he had sufficient cause of uneasiness to disturb his slumbers, and break in on his repose. Yet, amidst all his difficulties, he derived no small share of consolation, from the recollection of the lively sympathy and interest which the fair Antonia evidently took in his fate. Early habituated to a life of adventure and vicissitude, he had learnt to bear the reverses of fortune with stoic apathy; and, though not insensible of the imminent jeopardy in which he stood, yet was he not wholly cast down, and discomfited. Hence, after ruminating for some time on his forlorn condition, he resolved to bear with fortitude, what it was not in his power to alter, and the fatigues he had undergone, in the course of the day, contributing to second the calls

Page 23
THE GIPSY PRINCE.
of Nature, he fell in a few hours into profound sleep.
From this state of mental abstraction, he was, aroused by the greetings of the fair Antonia, who rising with the lark (for her slumbers, likewise had been greatly broken-in upon and invaded, by busy and restless thought) sallied into the garden, and approaching the pavilion, gave the signal for Sebastian to make his appearance, by singing the following Lines, accompanied by her lute
Sebastian readily obeyed the welcome summons, and opening the door of the pavillion, had the pleasure of passing an hour in close tête â tête with the fair Antonia. Many were the plans they successively devised and rejected for securing Sebastian's safety and escape; at length it was agreed, that Antonia should furnish him with female attire, and under that disguise, shelter him in the house, till the officers of the Inquisition, finding their search fruitless, should be induced to discontinue their pursuit, from which, it was hoped, they would the sooner desist, as the officer supposed to have been killed, turned out to be only wounded, and was pronounced by the physicians to be within the reach of recovery.
This scheme was accordingly carried into immediate execution; but unfortunately the very means adopted to conceal our hero, proved the efficient cause of his detection. Don Roderic, notwithstanding the ostensible austerity of his manners, and his apparent sanctity, was still at heart a rake, and had sufficient of the old leaven in his composition, to lead him astray into the paths of sly and hidden licentiousness. The very day, that
Page 25
THE GIPSY PRINCE.
Antonia
introduced
Sebastian
into the house,
Don Roderic
happened to indulge rather to freely in the good things of this world—in plain language, he had partaken of savoury viands, and delicious wines, till they had an effect, not altogether
spiritual
, on his bodily system, and excited that species of insurrection in the flesh, which St. Paul metaphorically designates by the scriptural phrase of a "
war in the members
." In this condition, his pulse beating high, and his blood running riot, he happened, to stumble on
Sebastian
, who, as we have already observed, was equipped in female attire, and was sitting in
Antonia
's bedroom. The love of novelty and variety forms a leading feature in the character of libertines. Hence
Don Roderic
no sooner perceived a new face, than he felt his passion inflamed to a double pitch of violence. The demon of desire instantly seized upon his reverence—place and opportunity both conspired to abet his libidinous inclinations—Without further ceremony, therefore,
Don Roderic
attacked
Sebastian
, and was proceeding to extremities, when a blow from our hero felled him to the ground. This salutation was followed by other symptoms, which sufficiently discovered
Sebastian
's actual sex, and compelled
Don Roderic
to a precipitate retreat.
The alarm was now given, and the ambiguous
chamber-
Page 26
THE GIPSY PRINCE.
chamber-maid taken into custody. The circumstance of a man lurking in the house, under the disguise of a female, was of itself, sufficient to attract the notice of the Holy Office.
Sebastian
was accordingly, without further examination cast into a damp and frightful dungeon, where he was left to ruminate, at leisure, on his wretched fate.
On his being brought before the Inquisition for examination, he was immediately recognized for the person who had attacked the officers, and rescued the Jew. Things seemed now to be in a bad train with him. No hopes, no chance remained of escaping the punishment attendant on so flagrant an outrage—under these circumstances his death appeared inevitable.
He was accordingly remanded back to prison, till the Head Inquisitor, and the Corregidor, who were better employed in feasting and regaling the inner-man, should be at leisure to attend the examination and enquire into the particulars of his case.
We shall not attempt to describe the emotions of the fair Antonia, on receiving the intelligence of Sebastian's arrest. For such a task, language is much too feeble and imperfect. Gravely to tell the reader, that the sentiments she entertained for Sebastian were not merely the effect of sympathy and commiseration, that they partook of a warmer
passion,
Page 27
THE GIPSY PRINCE.
passion, would be an insult to his understanding. Unconscious even to herself,
Antonia
harboured the lurking passion of love; the wanton God had taken a just aim, and shot his shaft to her very heart—Yet still, so guileless and innocent was the fair nymph, she scarcely knew herself the nature of those feelings which agitated her bosom, till the news of
Sebastian
's apprehension aroused her to a true sense of the actual state of her heart.
The following day, Sebastian was brought up to undergo a formal examination. The Head Inquisitor and the Corregidor, dressed in their robes of office, presided on this solemn occasion. There was no occasion to consume much time in receiving the deposition of witnesses. Our hero's identity was soon proved, nor did he attempt to deny or render doubtful the fact, on which he stood arraigned.
His fate, therefore, was considered as already determined. All that remained; previous to passing the irrevocable sentence, was to interrogate him, as to his past course of life. Sebastian was not one of those head-strong, contumacious characters, who, when they see themselves cut off from all hope of escaping the vengeance of the law, refuse, in sullen mood, to give an answer to any just question, that may be propounded by the judge. On the contrary, he maintained throughout the
whole
Page 28
THE GIPSY PRINCE.
whole of this trying scene, a courteous and dignified demeanour. Death he had long learnt to look in the face, without dismay; and he felt no spark of resentment against those, who in their judicial capacity, were only discharging their duty.
When questioned, therefore, relative to his past life, he cheerfully replied with frankness and without reserve. Of his infant years, he observed, he recollected but little. His parents, he did not remember—all he knew, was, that at an early age, he was placed under the care of an uncle, named Alvarez—that he accompanied this relative and foster-parent to Ava, where he had the misfortune to lose him shortly after their arrival.
At the name of Alvarez; but still more so, at the mention of Ava—both the Head Inquisitor and the Corregidor eyed Sebastian with a look of the most eager and fixed attention. The latter, in particular, appeared most strangely agitated. His voice faltered; his respiration hung suspended, and scarcely could he muster strength to ask the prisoner a few incoherent questions when suddenly rising from his seat, he rushed towards Sebastian, and fondly clasping him in his arms: "He is my son!—my son!—my long-lost son!—my dear Sebastian!"——he exclaimed in a paroxysm of joy and perturbation.
Here we shall copy the example of Timanthes,
and
Page 29
THE GIPSY PRINCE.
and, despairing of doing justice to the feelings of parental and filial love, draw a veil over the affecting scene, which followed this recognition. The examination was, of course closed, and the prisoner conducted by his newly discovered father, not to the dungeons of the Inquisition; but to an apartment in his own house, whither
Don Roderic
accompanied him. The pleasing intelligence soon reached the ears of the agonized
Antonia
, who quickly joined them at the
Corregidor
's.
Yet, though the Corregidor , in the person of the prisoner, had discovered his own son, and though the Head Inquisitor was not only his intimate friend; but himself related to Sebastian , it was not in their power to remit the sentence against our hero, without a previous pardon from the Holy See. That all possible interest was made to obtain this necessary step, the reader will naturally conclude. Nor were their applications ineffectual. As no actual murder had been committed (the officer's wounds not proving mortal, as was first apprehended) the Pope, to whom a circumstantial representation of the whole case was made, granted a full pardon to Sebastian , on condition, that he should renounce his Pagan tenets, make a public and formal recantation of his errors, and re-enter the pale of the Mother-Church. To
these
Page 30
THE GIPSY PRINCE.
these conditions,
Sebastian
readily acceded; only stipulating for a free passport for his followers, to return unmolested to Ethiopia, which was granted.
Sebastian
, thereupon made a public confession of the Christian faith, and was shortly after married to the fair
Antonia
. The rich felicity he experienced from this union, infinitely outweighed all the visionary schemes of happiness, which he had flattered himself to obtain by the accomplishment of his ambitious projects.
SUPPLEMENTARY REMARKS.
FROM the foregoing materials, which we have translated with great fidelity, from the Spanish of HERMANDEZ DE FEYJOO. Mr. Charles Moore, an Irish gentleman of very respectable connexions, and well known to the literary world, by his translation of the Odes of Anacreon, has constructed the Musical Entertainment, recently produced at the Haymarket Theatre, under the title of the Gipsy Prince. As customary with dramatic, writers, when they dramatize an historical record, he has not adhered to the letter of his text, or the strict matter of fact; but introduced such new characters, as to him appeared necessary, to give a greater and more pleasing general effect to his piece. In order
that
Page 31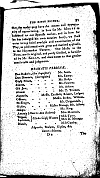 THE GIPSY PRINCE.
that the reader may have the means and opportunity of appreciating, in how far Mr. MOORE is indebted to our Spanish author, and in how far he has indulged his own creative fancy, we shall enter into a brief
analysis
and examination of the Play, as performed with great and merited applause at the Haymarket Theatre. The Music to the Piece, partly original, and partly selected, is furnished by Mr. KELLY, and does honor to that gentleman's taste and judgment.
DRAMATIS PERSONAE.
Don Roderic, (the Inquisitor)

Mr. Suet.

Don. Dominic, (Corregidor)

Mr. Emry

Gipsy Prince,

Mr. Kelly.

Rincon,

Mr. Fawcett.

Old Jew,

Mr. Atkins.

Alcaide

Mr. T. Truman.

Alguazils,

Messrs. Caulfield, Klanert, Ledger.

Officers,

Messrs. Stokes, Wilkins.

Messenger,

Mr. Chippendale.

Gipsies

Master Menage, Mr. Abbot

Diego,

Mr. King.

Antonia (Niece to Don Roderic)

Mrs. Mountain.

Poppee Hindu Gipsy Women

Miss Tyrer.

Lachimee,

Miss B. Menage

Blanch,

Miss Guidry.

Alguazils, Peasants, Gipsies, etc.
Scene—Murcia.
Page 32
THE GIPSY PRINCE.
The Piece opens with a rich display of rural scenery.
Chorus

HAPPY the hearts that love has blest

With such a tie, so sweet as this:

All their nights are nights of rest,

And all their days are days of bliss.

Never shall time their love eclipse,

Tho' it may steal some fire away;

But, like the roses on their lips,

Their joys shall mellow, not decay.
Enter RINCON [2] .
Zounds! What a merry-go-frisk-away here is.

To it, my pigeons, as brisk as you can;

If one of you wishes a partner, my dearies,

Or—dam'me—if two of you, I am the Man!
Chorus

Happy the hearts &c.
The Mock Bravura, which follows this Chorus, is of a very peculiar kind, and affords ample scope for the inimitable comic powers of Mr. FAWCETT.
Page 33
THE GIPSY PRINCE.
MOCK BRAVURA  [3] —RINCON.
Page 34

THE GIPSY PRINCE.

I REMEMBER

'Twas last December,

When the tips, Ma'am,

Of old women's noses

Blush like roses,

Or your lips, Ma'—

'Twas then—I remember

'Twas, last November—

No, just December,

When an old mumbling witch,

Whose gums could scarcely nibble,

Mutter'd from a ditch,

And told me like a Sibyll!

"Rincon, my boy, thou'lt make a row!"

She said to me, as I'm saying now;

And said I

In reply—

To me

"Thou'lt be the babe of wonder!

"Be thunder!

"Be lightning;

"The universe frightening,

"My cradle (she said) had been a large cannon!"

By the bye,

Thought I

A very fine thing to nurse a man in!

'Twas this they repute,

Taught my fancy to shoot,

And made me more flashy than others,

I'm the son

Of a gun,

And bullets are my sisters and brothers!
CHORUS OF GIPSIES. (Kelly.)
Bleak rains may fall, and winds whistle over us,

Nothing but heaven and darkness to cover us.

Merry we still fly,

Where our fates lead us,

Winter or chill sky

Cannot impede us.
SONG  [4] —GIPSY PRINCE—(Kelly.)
I have roam'd through many a weary round,

I have wander'd East and West;

Pleasure in every clime, I found,

But sought in vain for rest.

While glory sighs for other spheres,

I see; that one's too wide,

And think the home, which love endears,

Were worth the world beside.

"The needle thus, too rudely mov'd,

"Wanders unconscious where,

"Till having found the place it lov'd,

"It trembling, settles there!"
TRIO—ANTONIA, DON RODERIC, DON DOMINIC—(Kelly.)
Antonia  [5] 

Sweet, oh! Sweet the spring is coming,

Nature's heavenly blush appears;

Earth expands her breathing bosom,

To be bath's in vernal tears.

Sweet, oh! Sweet the spring is coming,

Nature's heavenly blush appears;
Don Roderic

Stop, oh! Stop your plaguy strumming,

Or you will kill me thro' my ears,
Don Dominic

Bravo! Delightful!
Don Roderic

Bah! 'tis frightful!
Sweet, oh! sweet, &c.
DUET—ANTONIA AND GIPSY PRINCE—(Kelly.)
Antonia

Good night! Good night, I must away,

Altho' my heart would bid me stay.
Gipsy Prince

Oh Lady, say "good night" once more.

And I'll repeat it o'er and o'er.
Page 36
THE GIPSY PRINCE.
Both

Till the first glance of dawning light,

Should find us saying still "good night."

Good night! good night!
DUET and CHORUS.
POPPEE, LACHIMEE, and  [6]  GIPSIES—(Kelly.)
Poppee

Where Gipsy gone,

Night falling on,

Fly, to de tents in der willows fly—

See, now dey creep

From yonder steep,

No fearee now de watchful eye.
Lachimee

Here we spread,

In de willows our bed,

Fly—fly—fly to de willows fly.

Hush, hush, hum,

De gipsies come –

No fearee now de watchful eye.
Poppee

Oh! Gipsy man no care for wind,

In summer's glow,

Or winter snow,

Gipsy man no diff'rence find,

His sunshine is de happy mind.
Chorus

Hush, hush, hum,

We gipsies —

Fly, fly, fly, to de willows fly.

Soft we creep

To our tents of sleep,

Seal'd is now the watchful eye.
Page 37
THE GIPSY PRINCE.
FINALE  [7] —(Paisiello and Kelly.)
Aguazil

In the name and glory

Of the Inquisitory

Stand we command
Gipsies

See they've surpriz'd us.

What shall we do?

Why need we fear

Your brow severe?

What crime is ours?
Aguazils

No fuss

But come with us

And yield to Murcia's powers.
Gipsies

The guilty only fear the hand

Of lordly power, or law's command
Aguazils

Thus your rude and roving band,

We arrest by law's command

Come, come, come, &c.
Gipsies

Why, why why,

Why should we fear? &c.
SONG—ANTONIA  [8] —(Kelly.)
Page 38

THE GIPSY PRINCE.

YES, now I shall think of that heartbroken maid,

Where in days of my childhood I knew.

All night she would weep in the cold willow shade

And her tears mingled warm with the dew.

I've heard her exclaim, as she sadly reclin'd, [her wild bed she prest,]

'Mid the willows [Her wild bed] all dripping and chill,

I've heard her exclaim, while she shrunk in the wind, [as her wild bed she prest,]

"In pity poor bosom lie still!"

The youth, whom she lov'd, had been torn from her arms,

By a fate too severely unkind;

Thus wither'd, alas! was the rose of her charms.

And clouded the beams of her mind:

Sweet mourner thy fortunes may haply be mine,

And I fill in my heart that they will;

Then sad shall I say with a sorrow like thine,

"In pity fond bosom lie still!"
SONG.—POPPEE  [9] —(Kelly.)
Oh me was born to wander,

No money me have got—

When father stole de gander,

The mother boil de pot;

While me sing fal la la la la

Forma notta junga.

Under a hedge, one summer,

Me sat—Oh, great de heat;

Dere come little drummer,

And gay rub dub he beat,

Den me sing, &c.

Den me leave hedge and daddy,

Wid drummer lad to go,

But faithless drummer laddy,

Have left me full of woe.

Still me sing, &c.
Page 39
THE GIPSY PRINCE.
DUET  [10] —RINCON and POPPEE—(Paisiello)
Rincon

Fye, fye, you're quite a sinner, girl.

You're not the thing for me the;

Without some grace, no dinner, girl,

I never could kiss with a heathen!

No, no, no, no.

I could never kiss with a heathen.
Poppee

Eh! Have you got no shame now, man,

For why you talk of christen?

You give poor girl good name now, man.

But you'd take it away by kissin!

Iss, iss, iss, iss.
Rincon

No, you rogue, I love you dearly,

As well as my bottle or —nearly.
Poppee

But bottle thrown by when you crack 'um,

And lips forgot when you smack 'um.
Rincon

Come along, my dingy Miss,

Your face is such golden money,

It must be stamp'd with a kiss,

It shall, by all that's sunny.
Poppee

Get along to you fine white Miss,

I not de girl for you money;

You may stamp and fret to kiss,

You shant, by all dat's sunny.
Rincon  [11] 

By the cowl of St. Bridget,

My heart's in a fidget;

Betwitter'd, befrittetter'd,

Besnivell'd, bedevill'd.
Page 40
THE GIPSY PRINCE.
Poppee

Eh! You come talk, you tipsy man,

You not know what you about;
Rincon

I'll touch your hand, sweet Gipsy Ma'am,

But first I'll touch your mouth.
Poppee

You must touch de hand of Gipsey, Man,

Before you touch her mout.
TRIO—ANTONIA, RINCON, and GIPSY—(Kelly.)
Antonia

Oh! in pity hear me suing,

By compassion's dearest sigh.
Rincon

Oh! I see, what she'd be doing,

Well, we'll talk on't by and by/
Antonia

Dearest Sir—
Rincon

The deuce is in it.
Antonia

Nay, but a minute—
Gipsy Prince

Stop, knave, at your peril, stir.
Rincon

Curse him, here he is again.
Gipsy Prince

Back, back meddler to your den.
Rincon

Oh! dear—
Gipsy Prince

In here, in here—
Antonia

Hush, hush, they'll hear
[DUETT—ANTONIA and GIPSY PRINCE—(Kelly.)]
Antonia

Yes, for thee too charming stranger,

I could smile at every danger.
Gipsy Prince

'Tis for me, a lonely stranger,

Thou dost smile at every danger.
Antonia

Far, oh far, thy steps may wander

Ere thou find a heart that's fonder.
Gipsy Prince

Far, oh far, my steps may wander

Ere I find a heart that's fonder.
Antonia

No, no, whatever fate is thine,

Thou canst not meet a love like mine—
Gipsy Prince

No, no, whatever fate is mine,

I ne'er can meet a love like thine.
[FINALE-—GIPSY PRINCE, ANTONIA, and CHORUS—(Kelly.)
The Gipsy Prince no more shall roam,

His sorrows all beguil'd to rest;

The arms of love shall be his home,

And joy his ever-smiling guest.]
END OF THE GIPSY PRINCE.
Notes
[2] The character of Rincon, a busy, meddling, but whimsical and good-natured fellow, is the author's own invention, and is, in the representation admirably sustained by Mr. FAWCETT, (sic) BACK
[3] The music of this Bravura, which is highly characteristic, and has a truly original turn, is the composition of the author of the Piece, and does great credit to his talents. BACK
[4] There is an exquisite degree of sweetness in this soft and plaintive air. It ranks, indeed, among the very best pieces of composition in the whole drama, (sic) BACK
[5] It is impossible for any person, who has not witnessed the representation, to form an adequate conception, either of the native sweetness of this melody, or the beautiful manner which Mrs. MOUNTAIN executes it. BACK
[6] It is a great pity, that Miss MENAGE, who personates this character, has not superior powers of voice. She is, likewise, much too affected, and dresses too finical for the part. BACK
[7] It were to be wished, that Mr. KELLY had condescended to inform the public, what part of this Finale is attributable to Paisiello; what part to himself. BACK
[8] In the performance, this plaintive ditty receives a considerable portion of adventitious interest, from Mrs. MOUNTAIN's beautiful style of singing. BACK
[9] Miss TYRER, a pupil of Mr. KELLY, displays talents of the fairest promise, both as an actress, and a singer, in her performance of this part. BACK
[10] Few pieces of musical composition surpass this Duett, in pleasing and whimsical effect. Mr. Fawcett, and Miss Tyrer are both alike admirable in their several parts. BACK