Romantic Circles is very pleased to present here a special audio podcast of the plenary address delivered Thursday evening, 31 August 2006, at the NASSR/NAVSA 2006 conference at Purdue University by Catherine Gallagher of the University of California, Berkeley, "Slave Trade Suppression and Narratives of Undoing in the Atlantic."
Professor Gallagher's talk made use of slides showing characters in Jane Austen's Mansfield Park to accompany an imagined scene of conversation--a scene referred to but not actually found in the novel. Listeners to this podcast version may not always be able to follow who is speaking in the imagined dialogue, as Gallagher does the voices of characters in the novel, Fanny, Sir Thomas, Edmund, Maria, and others. But the contents of the conversation are clear enough, and we believe the act of imagination thereby required (not unlike listening to a radio drama) is very much in keeping with the spirit of Professor Gallagher's discursive experiment.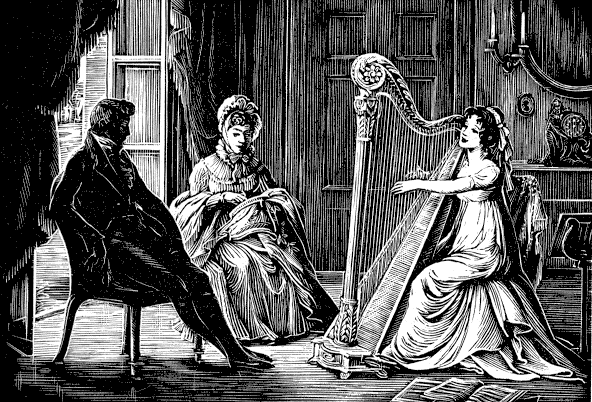 The entire address (with an introduction by Professor Dino Felluga) is downloadable in two parts by clicking on the speaker icons below.
part one
part two
Or you can subscribe (free of charge) to this plenary address as a two-part podcast--and then receive future podcasts from Romantic Circles Audio--manually, by using the RSS button below, or via the iTunes store using the iTunes button.
To manually subscribe, simply follow these steps:
1. Copy the link attached to the RSS button below (Mac users ctrl-click, Windows users right-click).
2. Paste this link into any podcast aggregator--for example, iPodder or Apple's iTunes player (under: Advanced > Subscribe to podcast).
podcast


Note: Romantic Circles also publishes the Poets on Poets Archive as a free weekly podcast.